The coated tubes are produced in every available color in four different glass types: lead-free, borosilicate (pyrex type), colored borosilicate and colored sodalime, in sizes ranging from 6 to 25mm diameter and length between 1500mm and 3200mm.

The coating with phosphors will render the tube, once transformed into a lamp by our customers, in different shades of color: from many types of white to pinks, to blues, to greens, to yellows, etc ...

GREEN FORMULA

All the tubes of our color range are produced by a new process which drastically reduces the amount of mercury used for the lamp, and it improves its brightness and durability. The recommended amount of mercury is about 40/50mg (2mm) per tube, up to 3 meters length.
COLOR RANGE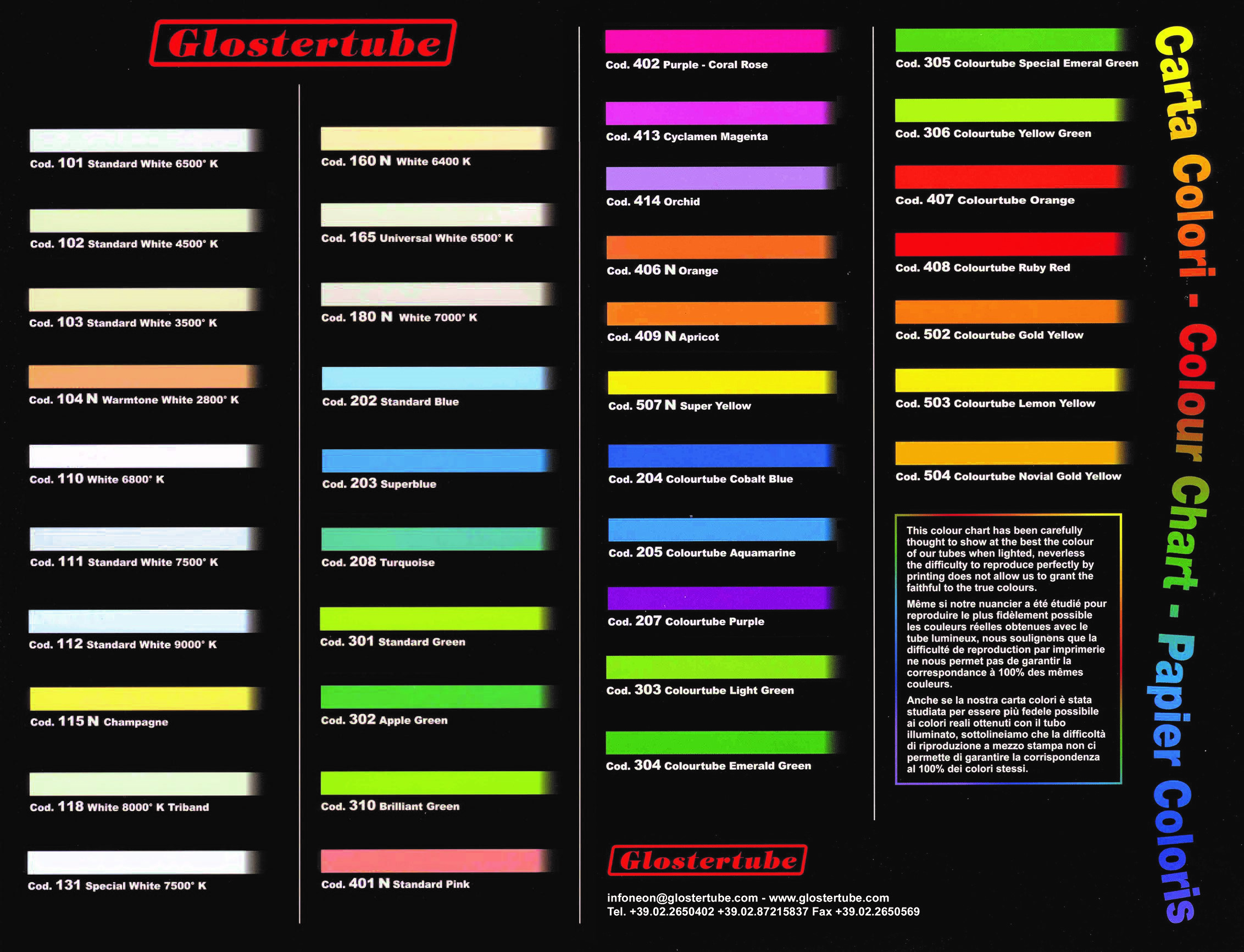 Go to the colors technical specifications page and read the data on brightness and consumption.